Welcome To Bhitarkanika Eco Resorts
Experience exotic wildlife holidays in Odisha with Bhitarakanika Eco Resorts . Bhitarakanika Eco Resorts located at Nalitapatia village The Resort is situated in front of the mesmerizing confluence point of the river Brahmani and Baitarani Bhitarkanika is very famous for a RAMSAR site all over the world for its rich bio-diversity to give you a memorable journey through a diversified flora and fauna . Bhitarkanika Eco Resorts offers wide ranges of tour packages are available in the affordable prices with trip inclusion like Accommodation, All meals, Sightseeing, Creek Boating, Trekking etc. including extra leisure activities like Sports, Games, Campfire, Angling, wildlife photography, Sunrise & Sunset view from the resort.
Read More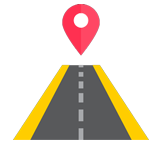 By Road
Nearest city Kendrapara 60kms to Khola and Gupti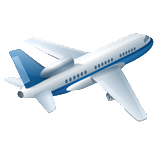 By Air
Nearest Airport is Bhubaneswar Biju Pattnaik International Airport 160kms to Khola and Gupti
Best time to visit
Best time to visit Bhitarkanika National Park is from September to March.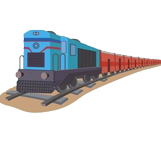 Railway Station
Nearest Railway Station Bhadrak - 80kms to Jainagar Jetty,2hrs drive.Cuttack railway station to Khola and Gupti 140kms,3hrs drive. Bhubaneswar railway station to Khola and Gupti 160kms 4hrs drive
Bikash Nayak
Bhitarkanika Eco Resorts Tour October
I satya at Bhitarkanika Eco Resorts in Puja vocation October 3 to 6Oct .3 Night four Day . All Room New and All staff good beavers food quality good. One day visit Habilikoti Full entertainment. One day visit Bhitarkanika inside tour see Cocadile , deer, wild boar different types kingfisher, bards. My one golden memories stya withe Bhitarkanika Eco Reports. Game activities like badminton, volleyball, arey, ....
Date- 20.10.2022
Biswajit
Bhitarakanika tour
New room and food quality 👌 all types games activities. All staff helpful Overall experience excellent I recommend you visit this Bhitarakanika Eco Resorts. Bhitarakanika tour one best memory of my life thanks jagabandhu
Date- 20.10.2022
Nandita sundar
Lovely experience and adventurous vacation
Had a very good stay and safari package at Bhitarkanika eco resorts. Resort has a homely atmosphere and room ,bathroom were comfortable and clean .Resort has multi cuisine restaurant and all meals were included in package .Got to taste variety of Odisha veg and non veg dishes Seafood was fresh and lovely preparation .Tea and snacks were served hot hot bajjis and vadas were really good after a full day at safari . Boat safari was very well organized with packed breakfast arranged by resort Sunset cruise was very beautiful on the boat Guide was informative and we were able to see lots of crocodiles and birds in the mangrove rivers and open waters. Resort staff took very good care and courteous to make our stay memorable and there is also sports facilities to play badminton…
Situli Payel Dutta
One must consider this place..
This is most probably the best option to stay at.. simple, nothing extravagant but just a humble place to stay. The location is a great plus point for them, right in the mid of greenery, the rooms are spacious, neat and clean. The staff and the manager Mr. Pabitra are always available and very caring to their guests' need. I stayed in the property all alone for 2 nights, but there wasn't a sign of insecurity, I had my best time there.. highly recommend this place. Not to mention the food is so good as well..
Date- 20.10.2022
Excursion05637445200
We have a wonderful stay at Bhitarkanika Eco Resorts at Bhitarkanika. Great location and we really pleasant at Bhitarkanika Eco Resorts. The environment and atmosphere helps us to relax at Bhitarkanika Eco Resorts. Mr jagabandhu Pradhan the manager is a fantastic host and his guidance, service was excellent. The food was amazing and the hotel was near and clean. We feel the service of resort like our home. I really suggest this resort is best resort at Bhitarkanika
Date- 20.10.2022